The short backstory is that when our book proposal (Crazy Shortcut Quilts) was accepted in 2006, I needed to make eight quilts in about two months. I struggled with comfort, stitching distortions, the weight of the quilts and more and I started innovating. Through much trial and error, I settled on a design that I still use to this day – in fact, I just set up another custom sewing table for temporary use just a few days ago.
For anyone who has seen the videos (there are three so far) or read the Squidoo Lens or even seen my old blog posts – you don't really need the book unless there's something about the reasoning, design or adaptations you don't understand.
Who I wrote this book for is all the people who are not online, who don't watch video on the computer, who are still in pain or struggling with their quilting and need that extra, printed, hold-it-in-your-hand and look at all the pictures (35 of them) in order to get motivated to create their own custom area.
I found out just how valuable this information is to other quilters by accident, sort of. That's a whole other story.
My online friend, Margie Wallace, reached through the internet and twisted my arm to make her point about the usefulness of video. I'll be in her debt forever.
She convinced me to make a video, any video, but make it about something I was passionate about.
Well, I'm passionate about comfort while quilting – I harp on it to anyone who will listen. I made a short video as a learning experiment. It's a hit. It has been watched over 50,000 times and I get comments on it regularly. Comments like "brilliant!" or "I went from beginner quilter to advanced machine quilter in hours because of your design". I even got an email that someone took my information and wrote it up in a magazine article!
The rest of the story is long, but the condensed version is that I've studied self publishing information for the past two years, recently quit my job, moved, bought publishing software and learned to use it, and I made this book my first self publishing effort. It's not perfect – nothing I do is perfect – and there are changes I want to make already, but it's out there, ready to help anyone who needs it.
If you know of anyone who is might benefit from the information in the book, I would be grateful if you would let them know about it. I've had too many friends need surgery because of a bad quilt-room, sewing or cutting arrangement when all they needed was some ergonomic intervention. Please help your friends and yourself quilt in comfort today – book or no book – it's really important to be comfortable and kind to our bodies.
Thank you,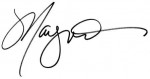 Introducing my newest book – a work of love! You may have read some of my posts, or seen the photos, of my "Custom Sewing Table", which I've also called my "Cheap Sewing Table", well, now it's a book.