Gloria graciously sent me pics of three of her quilts, made using our quilt-as-you-go techniques. Thank you so much for sharing your quilts Gloria!
Here are her pics and notes:
I made this quilt for my grandson's 8th birthday. The appliqued blocks are all of the things my grandson loves; fishing, his dog and cat, legos, feeding a calf, tapping a maple tree for syrup, etc. The block with the crooked house is a copy of his artwork that was on display at our K thru 12 art show. I love the black strips I used for joining sections.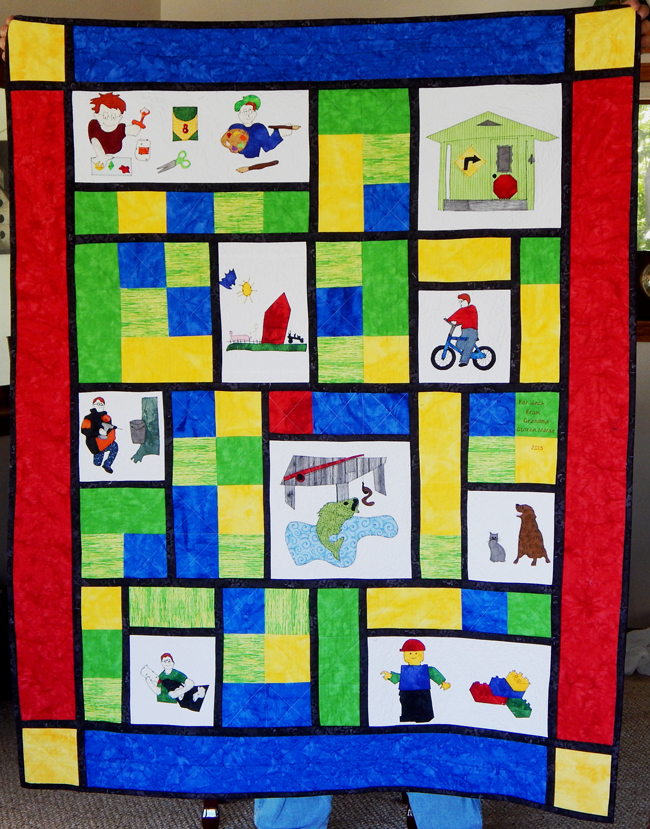 This was my first Crazy Short Cut quilt, the first time making a dresdan plate and the first free motion quilting. The result has been on my bed since completion in 2012.













I bought the fabric in Minnesota. It reminded me of summer in Michigan's Upper Peninsula.