Anissa found my Cheap Custom Sewing Table video on YouTube and watched it for a week before contacting me and asking about making her own. Then she sent me a pic with this note:
Just saying hello again. I wanted to show you my quilting table I made, thanks to you 🙂

I will be quilting my first quilt on it tomorrow. Once again thanks!

Anissa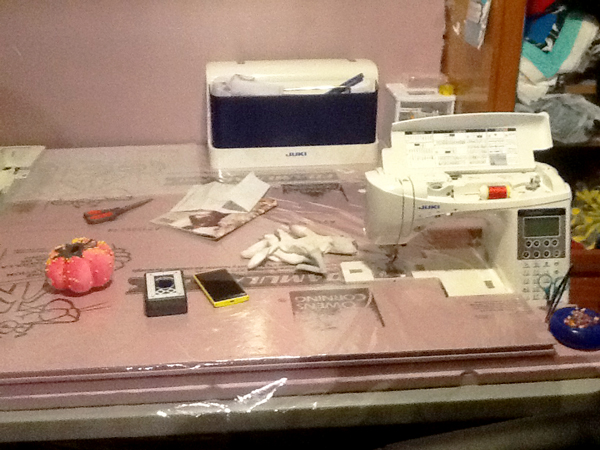 Isn't it gorgeous! I love that new color foam that's out, by Owens Corning. I've seen it in Lowe's but I haven't needed any foam so I didn't buy any, but oh, I love the color. This photo doesn't do it justice. It's somewhere in the middle of lavender and dusty rose.
Thank you Anissa!