Linda is a quilt teacher at The Sewing Studio in Normal, Illinois. She sent me this pic of her student Sandy's quilt, which they adapted to be quilt-as-you-go.
This one was made by Sandy Way. The quilt block is a drunkards path. Sandy is a new quilter but has sewing clothes and home dec for many years. She recently retired from teaching. I am so proud!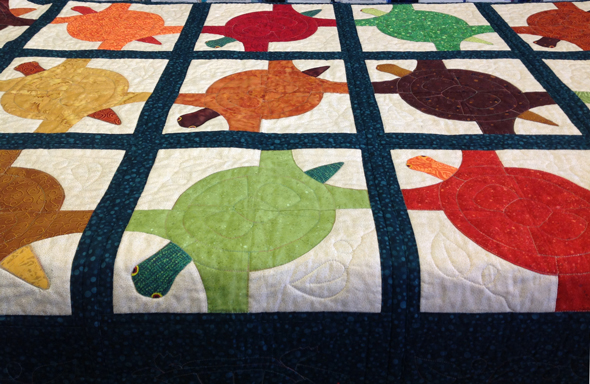 I love that Linda is teaching how to adapt a patterns her students like, to make them quilt-as-you-go. That is what my book Finish (almost) Any Quilt is about. You can read more about the book here – or buy it on Amazon here.
Click to see Pam's finished quilt. She's another one of Linda's students!