Lorraine and I have been email chatting for weeks. She's had some issues with her sewing machine, and a few questions. But early in January she sent the first pic and said
"Please enjoy with me my latest project made for my first born, Kevin"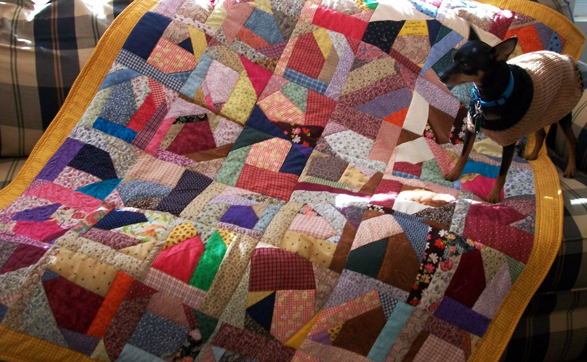 Then later in January she sent this note and pic:
Had to share my first free motion quilt, not perfect but in my grandaughter's eyes it was.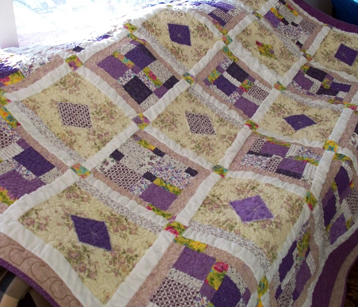 and in the same email, she was planning her next quilt. She said "I purchased about 12 all cotton blouses from a local thrift store recently with plans of making two scrappy quilts, one for my sister's birthday in May and the other for a neighbor bedridden with cancer."
In early February, she sent this pic and note:






Yesterday I delivered a new lap quilt to my neighbor. When I called to let her know I was coming over, she was blown away that I had made her a quilt. That made me so happy.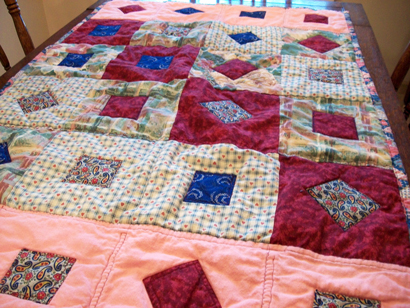 Lorraine's still busy, now planning a quilt for her other granddaughter.