This is the second halibut boat I've seen leaving the bay today. It's warm (for Seward) 37 degrees or so.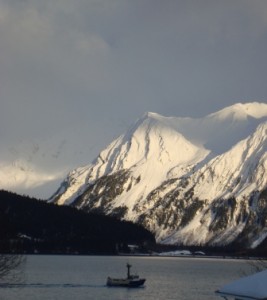 The snow is melting and the bunnies are usually waiting for me on the doorstep when I get home from work.
I am working on moving things around (spring fever?) and cleaning and sorting stuff.