What is Quilt As You Go?
It's layering your blocks with batting and backing and quilting them – yes, quilting the blocks – not the whole quilt – and then joining the quilted blocks together.
When your blocks are joined, your quilt is FINISHED – YAY!!
We have three books to help you learn how to quilt as you go.
Our first book,

Crazy Shortcut Quilts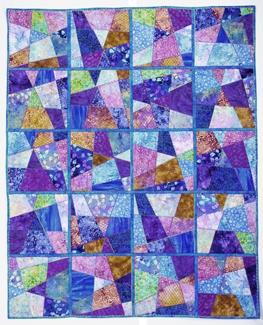 Teaches you how to make a quilt, from start to finish, using Fat Quarters of fabrics and using the decorative stitches of your sewing machine to do the quilting. No free motion quilting, no stencils, no designs to follow. Just select a decorative stitch from your sewing machine, use a pretty color thread and press the foot pedal.
This technique is so easy that once you've almost finished your first quilt, you will already be planning your next one!
If you have never, ever made a quilt before, you'll love this book. It has awesome reviews on Amazon.com and is a VERY popular class in quilt shops. You can read more about Crazy Shortcut Quilts here …
If you are an experienced quilt maker and interested in using a very easy and smooth method for joining your blocks, take a look at our second book,

Finish (almost) Any Quilt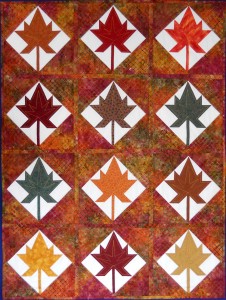 In this book you'll learn how to take unfinished projects you may have or new patterns you want to make and adapt them to be quilt as you go. The book shows you many examples of what will work for this technique, what won't, and how to make the changes. The joining process is extensively photographed and easy to follow. You'll be finishing quilts faster than you can make the blocks – it's that easy!
You can see more finished quilts and read more about the book here …
Our newest book
Quilt As You Go {reimagined}
turns in a modern quilt direction, bringing in large pieces of fabrics to really show off your treasured prints and your pretty solids. This smaller book has 4 quilt projects and each one has a slight twist to the joining process. Take a look at the quilts and read more about them here …